Birdaday 2019 Compact Desk Calendar
Twelve 4"x6" glossy photographs of birds from the
Northeast of North America in a folding display case
Email for volume discounts, wholesale prices, custom calendars, or to order by check.
— Order Below —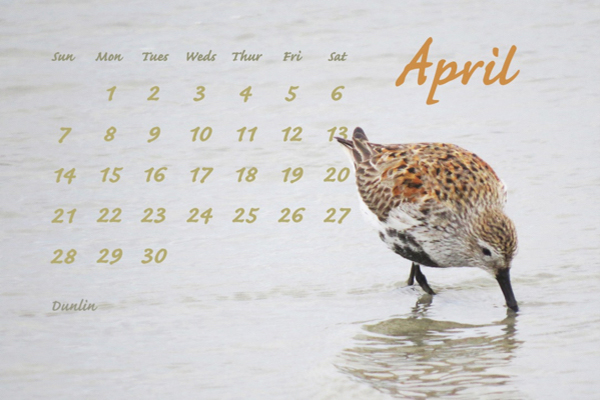 Dunlin are one of many Arctic sandpipers visiting our coast on their way to and from the tundra. The rusty upperside and black belly of breeding plumage is usually only seen here during spring migration, by the time they return in fall they've already taken on their duller winter duds.
Birdaday 2019
Compact 4x6" desk calendar comes in a clear folding display case.

$15.99 each
Free Shipping


6-pack of Birdaday 2019
Six desk calendars with folding display cases (best value--1 free)

$79.95 each
Free Shipping

Refill Envelope for Birdaday 2019 (no case)
Recycle last year's case or use with your own 4x6 photo-frame


$13.99 each
Free Shipping
— Previous Calendars —
© Phillip Augusta. All rights reserved.